About Us
Huronia Historical Parks is a division of the Ministry of Tourism, Sport and Culture.
We operate both Discovery Harbour and Sainte-Marie among the Hurons.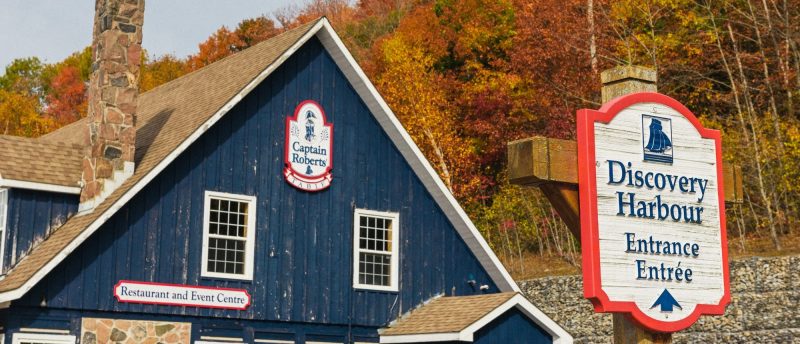 Discovery Harbour
The roots of Discovery Harbour date back to 1793, when Sir John Graves Simcoe scouted Penetanguishene Bay as a strategic site for a naval base. The steep-sided, deep water bay would be an ideal spot to protect and maintain ships. The bay could also serve as a vital transport link from York (Toronto) to the northwest.
The War of 1812 between Britain and the United States sparked the construction of an active naval dockyard at Penetanguishene. By 1817, the British Navy, anxious to patrol and protect the Upper Great Lakes against a future attack, began building the Naval Establishment.
The Naval Establishment would soon become a permanent home to the warships H.M.S Tecumseth and H.M.S. Newash.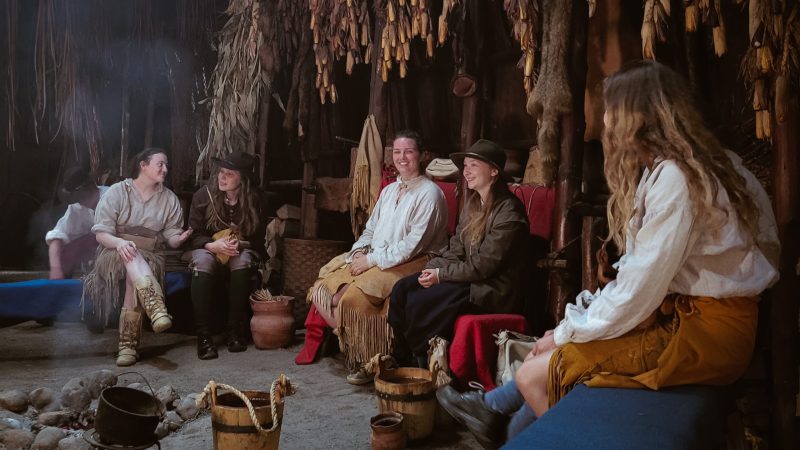 Sainte-Marie among the Hurons
Ontario's first European Community, Sainte-Marie among the Hurons was the headquarters for the French Jesuit Mission to the Huron-Wendat people. In 1639, the Jesuits, along with French lay workers, began constructing a fenced community that included barracks, a church, workshops, residences, and a sheltered area for Indigenous visitors. This community was abandoned and burned down in 1649.
After extensive archaeological and historical research, Sainte-Marie among the Hurons is now recreated on its original site, where the mission's compelling story is brought to life with costumed historical interpreters and activities. Learn about the earliest Canadian pioneer life through self-guided visits, group tours, interactive education programs, and special events. Complete your experience by exploring our interpretive museum and themed gift shop.